2/27/18 - New Episode of Experience, Andros Content, and More!
Hello, everyone! Welcome back to www.ATMarousas.com for another update. Let's jump right into it!
Tribute Show
I am very happy and proud to announce that the Joe "Moose" Pizzarro (aka Frankie Getz) Tribute Show was a tremendous success. I will not disclose the amount we were able to give to the Pizzarro family, but I will say it surpassed my expectations. It was a truly special occasion seeing wrestlers donate their time and talents to perform for family, friends, and fans of Frankie Getz. What capped the night off for me was seeing the appreciative looks on the faces of his closest friends and family as we closed the show with a raucous "Frankie Getz" chant.
Andros
I like to think that things are progressing slowly but steadily for me in the world of professional wrestling. My last few matches had me at the most confident I have ever felt in my career so far. I've sent out a few feelers to other promotions and am waiting for their replies. I also have a big announcement potentially on the horizon. Discussions have been had and I am now awaiting the green light before I share. I am very excited!
I have two upcoming public shows in March and one WOW Studio Taping. In Staten Island on 3/10, catch me in action as part of The Hostile Collective for Warriors of Wrestling. On 3/24 I will be performing in a tag team gauntlet match as part of The Perfect Strangers for Capitol Wrestling's 1 year anniversary show!
To hold you over, in the meantime, take a look at my singles match against a fellow Greek, Nikos Rikos. This was filmed on January 21st for WOW Studio Tapings. Below the video, you will also find some new promo pics. Make sure to follow me on Twitter and Instagram (@ATMarousas) as well as on Facebook (www.facebook.com/androsthegreek/) for the latest content!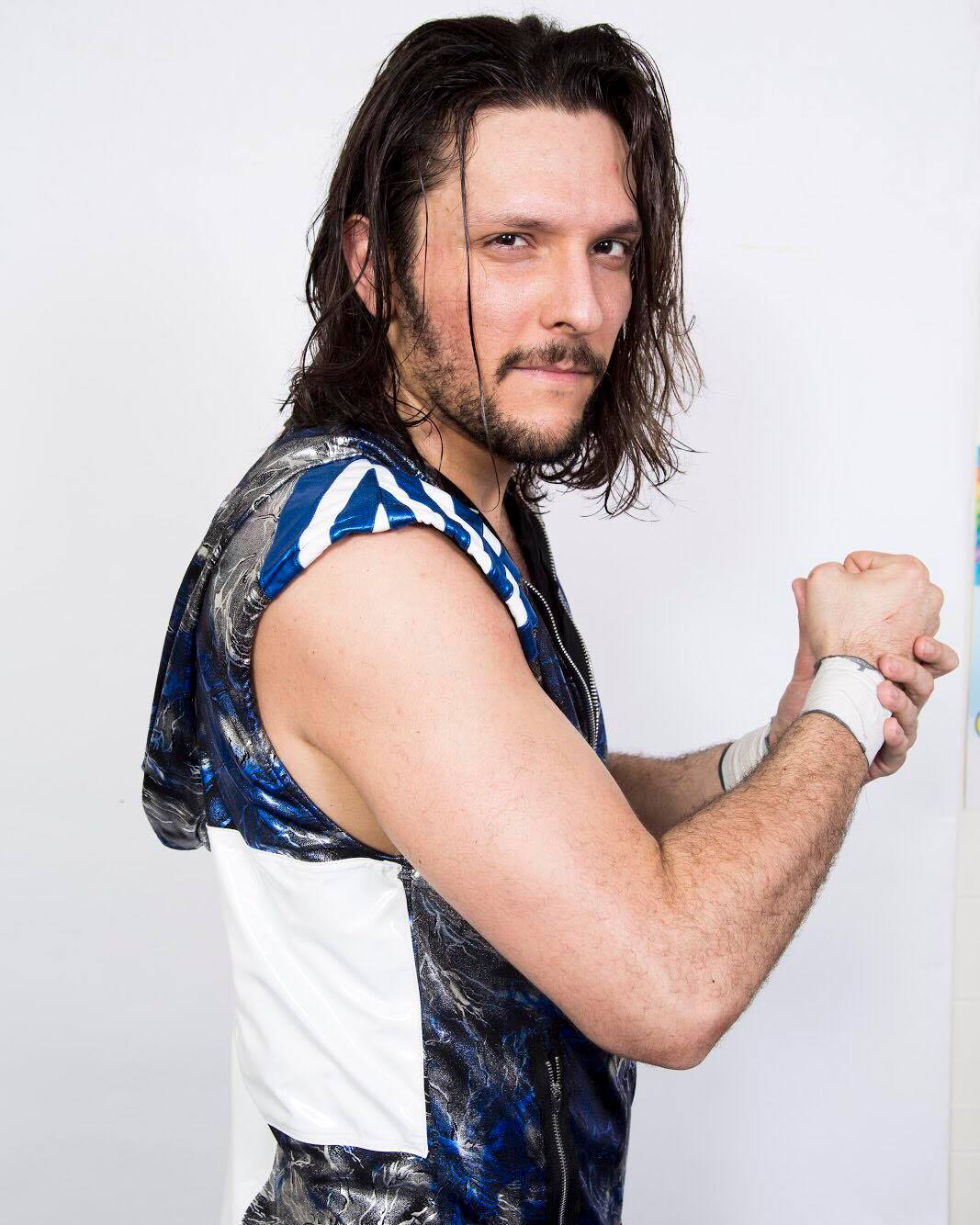 Experience
After a 9 month hiatus, Experience is back with a new episode! I changed the format to be more "social media friendly". Besides wanting the episode to be as shareable as possible, it was also done out of necessity. This is mostly because of scheduling conflicts as both myself and the subject of this episode are busy and live in different areas.
Tom McGovern is the focus of this new episode. He is a comedic actor, producer, and multi-instrumentalist. We've known each other since college through a mutual friend and so I've been following his content for a few years. I was very excited to finally do some sort of collaboration with him.
Check out the full interview here, on The Motley Experience.
Watch Experience below:
Other News
I have some plans in place for a new noir styled short film. If all goes well, filming will take place tomorrow evening and I will be able to edit and share by the weekend. I still intend to film some more comedic sketches/episodes as well, but the dates are to be determined.
A source of anxiety and disappointment in myself lies in my lack of any recent written content. I have quite a few ideas jotted down, both for short and long form. After finishing a fantastic novel in Brandon Sanderson's "The Way of Kings", I do feel more energized to take action. I'd like to tackle a collection of shorts before going after my main goal of writing "My Uncle Nick" (mentioned in the 12/16/17 update). Hopefully I have a better update for everyone next time!
Before I let you all go, here is just a reminder that I was a guest on my friend Sean's podcast, Anything's in Play. In Episode 5, we talk all about the ABC series Designated Survivor which returns tomorrow night!
And that's all for now, folks. Be well!
Your Aspiring Entertainer-Extraordinaire,
Aristidis Marousas